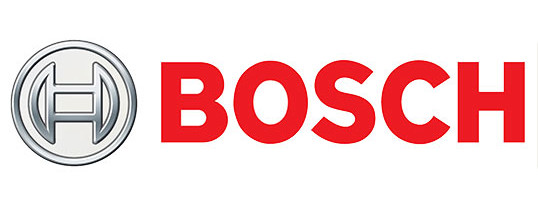 Bosch offers a full line of household appliances from dishwashers, ovens, and refrigerators to washers and dryers. With all of these appliances present at home, it can be quite hard to keep track of each and every one of their conditions. No matter how reliable the quality of the appliance is, with constant use, it can still break down. In the event that a certain appliance breaks down, it would need some repairs. You can either fix it on your own or call a Bosch appliance repair professional.
There are a lot of different ways appliances break down. Refrigerators, for instance, can have problems such as failure in ice creation, water leaks, cooling failures, or too much noise. Dryers may have spinning problems, thus making your clothes dry for a much longer period of time.
Bosch offers a good wide range of dishwashers, perfect for a modern home kitchen. However, there are times when some factors such as the weather or constant use can take its toll on your trusted dishwashers. Here are some helpful Bosch dishwasher repair tips in making sure your dishwasher runs on its best performance every time you turn it on:
Before loading the dishwasher with dishes, make sure you scrape off bits and pieces of food that have been left on them. This is to reduce the particles stuck on dishes after the washing cycle is finished. If you immediately load the dishwasher with dishes without initially rinsing them off, chances are you might have dishes that are just half washed.
Try not to overcrowd your dishwasher. When you do, there might be some dishes that won't get washed properly and you would just end up hand washing them. Even if it's tempting to stack dishes on top of the other, try to leave as much space as possible so cleaning will be more efficient.
Before starting up the first load, run hot water in it instead of cold.
When you want to save on your water bill, the tendency is to use a shorter and lighter setting for washing the dishes. However, this may not properly wash your dishes, especially if they're heavily soiled. You might just end up hand washing them after, too. To avoid that, make sure that you use the correct wash cycle for your soiled dishes.
If your current dishwasher soap contains a rinse aid, then you don't need to purchase a separate rinse aid. If it doesn't, you can save some money by substituting a rinse aid with white vinegar instead.
Clean your dishwasher by running a cup of white vinegar load in it. This will clear out your dishwasher from small food particles, ensuring that the appliance smells fresh and works good as new every time.
Every once in a while, take out the trays and racks from inside the dishwasher. Rinse them out in your sink to ensure cleanliness. If they don't fit in your sink, wipe them down with a damp rag.
Always check for bits of food stuck in the crevices of your dishwasher. If you can't get them out with a simple rag, use a toothpick or any similar small, but sharp, tool to remove them.
In almost all dishwashers, a dishwasher tray is located at the bottom part of the appliance. Every once in a while, it is a good idea to take it out (if possible – if not, wipe it off with a towel) and rinse it off of food particles, dust, and pet hair (if you have a fur ball running around your home, that is).
Often times, grime and other things cling on to door gaskets. To make sure the doors are sealed every time, wipe down the rubber gaskets on the main dishwasher door and soap door with a damp towel.
There is an ideal water temperature for washing dishes, in order to ensure that your dishes end up squeaky clean. Make sure that your water heater is always set between 120 to 125 degrees, not any higher than that.
Test your water pressure, too. High water pressure doesn't mean better cleaning capabilities, and vice versa – so make sure that water doesn't go on too hard or too soft.
Unclog water holes by clearing debris or particles of food out of the holes in your dishwasher. This will ensure that water will freely run through them.
In the event that mold forms, run a cycle with just bleach in it. Leave the dishwasher open for a while to dry it out afterwards.
When you start seeing rust stains forming, try to wipe them off with a dishwasher-safe rust remover.
These fifteen tips will help prevent your dishwasher from breaking down due to negligence to care for it properly. However, there may be times when despite all efforts made, your dishwasher could still spiral downwards. In the event that this happens, you may need to call an Bosch appliance repair specialist.
If you live in the Orange County and you need an appliance repair specialist, we at D&V Appliance Repair are here to the rescue. We offer quality repair services to anyone in need of professional help, may it be at a private residence or at a commercial office. We repair different kinds of appliances – refrigerators, freezers, ice makers, washers, dryers, ranges, stoves, ovens, wine coolers, microwave ovens, dishwashers, garbage disposals, barbeque grills, cook tops, and ventilation hoods, among many others.
At D&V Appliance Repair, giving you utmost satisfaction with our service is our promise. We specialize in Bosch appliance repair and you can trust our professional technicians to do a job well done. With our years of working experience, our professional technicians promise to provide fast and quality service, making sure our customers are satisfied. All of our repair technicians are licensed, certified, and insured, and have had training or previous experiences on the job.
More than that, our repair technicians attend regular trainings, keeping themselves knowledgeable and updated on the latest models and units of different kinds of appliances. For utmost convenience, our technicians have a lot of different parts ready in their van for immediate repair services.
Why Choose D&V Appliance Repair for any kind of Bosch Appliance Repair.
Quality Service. With the amount of experience that each of our technicians have, there is no appliance problem we can't address. Our fixes are also long-term, as we make sure that you do not have further problems with the same piece of appliance in the near future.
Fast and Professional. We give you a 3-hour appointment window the moment you call us in, which is enough for us to call you when we're on our way, arrive at your doorstep on time, assess the problem, and apply the best solution possible.
Free Estimate if we do the Job. Our service call is $85, but it will be waived from you total invoice if you decide to do repair with us. We diagnose the problem and give you an estimate. We make sure that you approve of the costs before we start the job.
5-Year Extended Warranty. We add five years on top of the usual warranty provided by the manufacturer in case we need to replace any parts.
Full-Stocked Vans. There's no need for us to waste time running back and forth. Each van we deploy is fully-equipped with every possible part and equipment you may need.
Flat Rates. We never charge by the hour, and we don't add any extra charges for weekend, late night, and emergency jobs either. It's always Labor + Parts + Tax.
4.8 out of 5 stars
Reviews from our customers

about D&V Appliance Repair

Reviewer: Tom Q. –

My Bosch dishwasher was not filling water and the tech came to rescue. He did a great job and the dishwasher now works great.