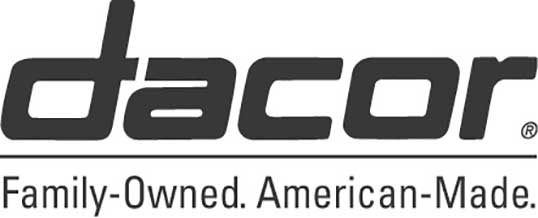 Dacor Appliance Repair
Dacor appliances are manufactured by the California-based private and family-owned company that belongs to the Joseph family. Their products are mostly cooking appliances and they also have other appliances such as dishwashers and systems for ventilation. Although not as mainstream compared to other brands of appliances, Dacor is a reliable provider of kitchen appliances and has been in the business since 1933, and it was Stanley M. Joseph who opened the very first store. He then expanded into manufacturing ventilation hoods in the year 1948 and those units were sold under the name Stanthony Ventomatic. In 1950, Stanthony Corp was incorporated. In 1959, Stanley created a small electric barbeque unit and he had been awarded the design patent for his combination vent hood and warmer. Dacor was actually founded in 1965, but small units for electrical appliances had been sold under the Stanthony name in the early 1970s. News in the recent years includes having a collaboration with the BMW Group Designworks USA and this collaboration was what lead to their 36-inch cooktop. Another product they created was a wall oven that uses an Android tablet as its controller. Over the years they have continuously improved their products and because of this, Dacor has remained one of the strong providers of kitchen appliances in the U.S.
The Kitchen Appliances Offered by Dacor
Dacor's specialty is cooking appliances and they offer products such as cooking ranges, wall ovens, microwaves, cooktops, refrigerators, and dishwashers. They also have ventilation systems which help make the kitchen a less suffocating place to be in. Apart from those standard kitchen appliances, Dacor also has warming drawers which can compete with those made by other leading brands of kitchen appliances. Dacor has appliance packages where consumers can get free pieces of appliances, depending on the kind of package they choose. They have the Discovery Series, the smart Rennaissance Series, and their basic Distinctive Series to help fit the needs of homemakers as well as those who want to become chefs.
They pride themselves on having different products and models which are more detailed. Upon closer inspection, their appliances are really different in the sense that there are more features as compared to those of other appliances. Because of this, a Dacor appliance repair must come from a reliable provider of appliance repair services to help ensure that your Dacor appliances are properly taken care off—the technological features, as well as the advanced parts.
Dacor is considered as one of the innovators of stylish and luxurious American-made kitchen appliances. It is run by the third generation of the Joseph family and they are still continuing with the innovations on their appliances, especially when it comes to the technological features. If you want something different and modern, Dacor appliances can fit your preferences. They may be a bit more expensive compared to other brands, but the features that these appliances have can really give you the most value out of your money.
Dacor Appliances Most Common Problems
There are some common problems observed in Dacor appliances though, and here are the ones which are the most common causes for Dacor appliance repair:
The oven would sometimes turn itself off when on the "bake" setting. The circuit board also has some problems which can only be addressed by professional providers of Dacor appliance repairs. Since it is quite expensive, troubleshooting it by yourself may cause more harm than good. The oven also has a tendency to have fluctuating temperature especially after a few years of use.
For the fuel range, one of the most common problems after a while is that it won't light up. The warming drawers are usually fine in the temperature department though.
The refrigerators sometimes make sounds similar to rattling, but this may be because of the placement of the things inside it. As usually observed on other refrigerators with ice makers, this is the first part of the refrigerator which gives out, due to wear and tear. Consumers usually observe problems after about 3-5 years, but when the problems come, they tend to come all at once, resulting to the need for appliance repair services.
Generally, maintaining Dacor appliances through proper use, stable energy supply, and following the advice given in the manual would lead to long-lasting appliances. But there are times when appliances encounter problems compared to other units, especially when the owners use the pieces more frequently. When these usual problems are observed in your appliances, you may want to look for a trusted provider of Dacor appliance repair to help ensure that your appliances get genuine parts, top-quality handling, and long-lasting performance after the appliance repair has been done.
Appliance Repair for Dacor
Since Dacor appliances have unique details which can only be addressed by professionals, it would be wise to seek appliance repair services from a trusted provider. That is what we are here for. We have been in the business for years and we have taken it upon us to provide you high-quality appliance repair services to help ensure you get the treatment your appliances deserve. Since your appliances would require specific handling, we have invested on the education of our technicians along with a truck that has all the equipment needed to get your appliances going in no time at all.
To make things even better, we also offer services even at night or other non-office hours right when you need it—at no extra charge. We know that you treat your appliances as investments and that keeping them in good working order for as long as you can is something you would like to do. Because of this, we will come right when you need us to and fix your appliances. Our services come with warranties and we don't do shady transactions unlike other non-warranty service providers. Entrust your appliances to us and you'll get the best appliance repair for your Dacor units!
Calling D&V Appliance Repair you can be sure that your Dacor Appliance will be served by professionals. Call us right now 714-450-3994 to book your appointment.
Please note: Our Service Call Fee for all residential Dacor Appliances is $85.00. This is a fee we charge for a repairman to come to your house and perform a professional diagnostic of your unit's problem. After the diagnostic is done you will be given a written estimate for the total repair. Please note, we don't charge for our job hourly and never include in our invoice any extra overtime, emergency, weekend or after-hours fees. The price for repair job is a flat fee and include price of part and labor. The price you will be given is final and won't increase even if we need to come again to bring more parts for replacement. The amount of service call fee will be deducted from your total repair bill when you confirm your willingness to do a repair with our company.
Why chose us for Dacor Appliance Repair:
We provide professional services for different types and brands major residential appliances like refrigerators, washers, dryers, ovens, ranges, stoves, cooktops, vent hoods, dishwashers and microwaves.
We offer same day and emergency repair service at no additional charge.
All repair jobs performed on site at the most convenient time for you.
Our technicians are specially trained to repair house appliances with years of experience
All of our technicians are properly licensed, certified and liability insured.
We offer same day and emergency repair service at no additional charge.
Our Service Call Fee will be waved from your total invoice when you decide to do a repair with our company.
We use only genuine factory parts from our trusted suppliers.
We extend our Parts Warranty up to 5 Years.
We fully stock our vans with appliance repair parts to be able to complete a repair the same day we come.
For your convenience we work on weekends end evening-hours.
We accept all major credit cards and personal checks.
Call Appliance Repair in Orange County right now – 714-450-3994. Our dispatchers will be glad to answer all your questions regarding your broken appliances and will schedule a repair appointment for the most suitable time for you.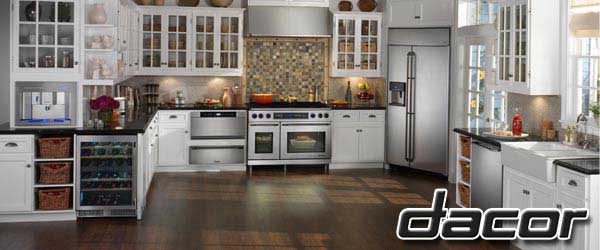 4.8 out of 5 stars
Reviews from our customers

about D&V Appliance Repair

Reviewer: Tom Q. –

Had a guy to come out and repair my Dacor oven, the job was done very professionally, will certainly call them again.