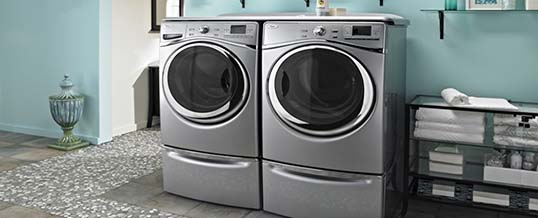 Dryer Repair Service in Orange County
Dryers eliminate the need to manually wring out your clothes and wait for the heavily wet and dripping pieces to dry up. With a functional dryer, you can lessen your laundry time by several hours and save you time. This is why keeping your dryer in good working condition can help you save not just time but money needed for dryer repair as well. However, sometimes you would need to have it looked at especially if it is an older piece.
Common Dryer Problems
After some time, you will see some problems with your dryer especially if you frequently use it. As with any machine, wear and tear is normal. However, you really don't have to completely replace it if you can find out what's wrong and have it repaired.
Your dryer works differently from your washing machine, and their mechanisms have highly different purposes which is why some of the following common problems are unique to dryers only:
Dryer won't start up – Make extra sure you have it plugged in before calling in for appliance repair help. A lot of times this is overlooked! If it IS plugged in, however, check your central electricity box to see if one of your fuses has blown. You should also check if a circuit breaker has tripped. If you cannot do this, you should call an electrician to check things for you.
A terrible noise comes from the dryer – You can inspect if you've removed all coins from the pockets, if you have no extra keys accidentally placed in there, or anything at all "foreign" before having to call in the dryer repairman. However, if the problem continues even when you place just a single piece of clothing to check how it would sound, you probably have a broken motor or belt. You should have a professional look at it and assess the damage. Broken motors should also be replaced by the appliance experts.
Clothes don't dry fast enough – This problem can be caused by just a dirty lint filter. There is a simple solution to this. Clean out your lint filter and see how your clothes will dry up sooner than they used to! You can just use a brush with long bristles to clean your filter out.
Clothes don't dry even with a clean filter – You should take a look at your dryer hose and if it is clogged, clean it out with a brush. You also ought to check the vent. The trap door can have lint accumulated. If it is just clogged, remove the lint. If you are having difficulty dealing with your vent hood, better have an appliance professional take a look at it.
Drum is not rotating but the motor is running – This is also caused by a faulty belt. If you can disassemble your dryer, you can see if the belt is properly aligned. If not, having a professional check the issue will be better.
No heat or too much heat from the drum – There could be a couple of problems when the heating doesn't work. Your heating coils may be impaired, the timer might not be working, there could be a bad temperature switch, or there is a broken fuse. If the heating is the problem, the best step would be to have professional dryer repair. If it is too hot, your vent could be clogged, or either the thermostat or heating coils are faulty.
Dryer won't work at all – You can take out the manual and see specific troubleshooting tips. Go through them and check what factors may be causing the problems. If you cannot rule out anything—calling a dryer repair professional is the best trick in the book.
Why choose D&V Appliance Repair as your Dryer Repair Provider?
We provide professional services for different types and brands major residential appliances like refrigerators, washers, dryers, ovens, ranges, stoves, cooktops, vent hoods, dishwashers and microwaves.
We offer same day and emergency repair service at no additional charge.
All repair jobs performed on site at the most convenient time for you.
Our technicians are specially trained to repair house appliances with years of experience
All of our technicians are properly licensed, certified and liability insured.
We offer same day and emergency repair service at no additional charge.
Our Service Call Fee will be waved from your total invoice when you decide to do a repair with our company.
We use only genuine factory parts from our trusted suppliers.
We extend our Parts Warranty up to 5 Years, and provide 30 Days labor Warranty.
We offer same day and emergency repair service at no additional charge.
We fully stock our vans with appliance repair parts to be able to complete a repair the same day we come.
For your convenience we work on weekends end evening-hours.
We accept all major credit cards and personal checks.
Call Appliance Repair in Orange County right now – 714-450-3994. Our dispatchers will be glad to answer all your questions regarding your broken appliances and will schedule a repair appointment for the most suitable time for you.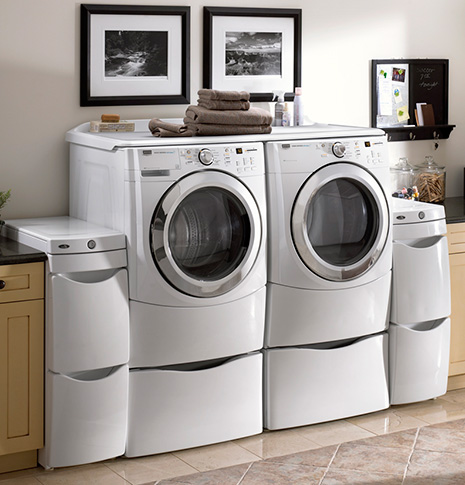 REVIEW THIS BUSINESS!

Please let us know what you think about our services!
Please leave a review about our business on your favorite search engine, directory or social media website. Thank you!
D&V Appliance Repair is rated 4.8 out of 5 stars
Reviews from our customers

about D&V Appliance Repair:

Reviewer: Alicia Rogers –
My Whirlpool dryer stopped heating, it was spinning but the clothes were still wet after hours of drying. I didn't know whom to call and my friend referred me to this company. Everything from scheduling to repair process went smoothly and trouble-free. When the repairman came the first time he diagnosed the problem and took the deposit, in 3 days he came back with parts and tools and fixed the dryer. Both times he was in time and worked fast and professionally. The dryer works ok. I will recommend them to my friends.