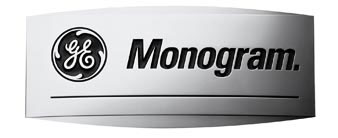 GE Monogram is a brand well known for its production of different home appliances such as refrigeration systems, cooking products, dishwashers and compactors, ventilation systems, and energy-efficient appliances, among many others. More than offering a wide array of appliances that exude beauty and craftsmanship, GE Monogram appliances also demonstrate superior performance in and out.
GE Monogram offers different kinds of refrigeration systems – side by side refrigerators, bottom-freezer refrigerators, built-in all refrigerators and all freezers, wine reserves and beverage centers, under counter refrigerators, and icemakers. Whatever type of refrigerator you choose to spruce up your kitchen, it needs to be maintained to fully bask in its promised superior performance.
There are many ways to maintain a refrigerator without having the need to call for a  professional GE Monogram refrigerator repair. Here are a few tips and tricks you could follow to do your own refrigerator repair or maintenance to prevent it from breaking down:
Clean your condenser coils
Contrary to what most people think, most refrigerator problems are caused by clogged condenser coils. As a matter of fact, you can easily eliminate about 70 percent of your appliance repair service calls just by regularly cleaning your condenser coils.
Most condenser coils are located at the back of the refrigerator. If not, then they can be found underneath, across the bottom of the fridge. The main purpose of these coils is to cool and condense the refrigerant and at the same time release heat. When the coils get clogged by dust (and sometimes, pet fur), releasing of heat becomes inefficient, therefore making the refrigerator use more energy than it's supposed to.
To clean condenser coils, first gain access to the coils by locating where they are. Next, grab a refrigerator coil brush and a vacuum. Usually, a vacuum would suffice, but refrigerator coil brushes are made to reach tight spaces.
Clean the condenser fan
The condenser fan is what circulates the air across the condenser coils to cool them down. Often times, dust, dirt, paper, fur, or even tiny mice can get sucked into the fan, causing it to stop working. To clean it, first you have to locate where the fan is – it's usually next to the compressor. Next, clean the fan blades with a brush and vacuum (the same materials used to clean the condenser coils). Don't forget to clean the shaft as well, but remember not to lubricate it with oil since that would attract even more dust.
 Wipe the door gasket
The door gasket is what seals the refrigerator door shut. Prevent yourself from having it repaired (which can cost you quite a lot) by cleaning it regularly. A dirty door gasket can potentially cause air leaks, leaving your refrigerator with a "cooling problem".
To clean the door gasket, just wipe it down with some warm soapy water and a sponge. This will easily clear out residue, syrup, or other sticky stuff that drip down the refrigerator. To lengthen the life span of your door gasket, lubricate the door handle side by sprinkling some baby powder on a cloth or sponge and using it to wipe the gasket.
 Clear freezer vents
Freezer vents help in the circulation of air in the freezer. When the vents get blocked (mostly by over stuffing the freezer with groceries), the evaporator fan may stop working, or the drain tube gets clogged. Always make sure that the vent area is clear, or that you don't fill your freezer with too much content. Air needs to circulate within the freezer in order for it to function properly.
 Set the right temperature
Although not necessarily helping in the prevention of GE Monogram Refrigerator Repair, setting your refrigerator's temperature will help in extending its life by making it work more efficiently. Optimally, the thermostat setting for the refrigerator compartment should be between 38 and 42 degrees Fahrenheit, while the freezer should be between 0 to 10 degrees Fahrenheit.
 Clean drip openings
Drip openings are where water that comes from the defrost cycle goes. Usually, drip openings lead to drip cups or drip pans, where water stored in it eventually evaporates. The location of drip openings and drip pans vary from fridge to fridge, so it's best to check your user's manual to easily locate where they are.
When drip openings aren't cleaned, it may result to clogs and water will eventually build up and not evaporate, but instead, flow out onto the floor. To clean a drip opening, wipe it out with a clean washcloth. Make sure that no debris enters the hole. In the event that some crumbs make its way down the opening, use a vacuum to suck it out.
 Remove foul odors
There are different ways to remove smelly odors that circulate in the fridge – one is to leave an open box of baking soda in the refrigerator (this is known to absorb all acidic smells that food may bring), another is to put some charcoal briquettes inside the ref, and last is to put in some crumpled newspaper as its ink is known to absorb odor.
If you're living in the Orange County area and are in need of some appliance repair services, feel free to give us, D&V Appliance Repair, a call. We specialize in different kinds of appliance repair, whether it be for a private residence or in a corporate office.
At D&V Appliance Repair, we have a pool of technicians who undergo regular professional training to keep them updated about new appliance innovations. They also have had a lot of work experience in the field, making appliance repair their area of expertise. All our technicians are licensed and certified, to ensure you that you are in safe hands. Additionally, we are also fully insured with personal and property damage insurance, in the event that something goes wrong.
We guarantee you nothing but utmost satisfaction as we provide you with our quality appliance repair service. We try to respond to your call as fast as we can, lugging along a van full of genuine factory parts – for your convenience and our speed of service.
Why Choose D&V Appliance Repair for any kind of GE Monogram Refrigerator Repair.
Quality Service. With the amount of experience that each of our technicians have, there is no appliance problem we can't address. Our fixes are also long-term, as we make sure that you do not have further problems with the same piece of appliance in the near future.
Fast and Professional. We give you a 3-hour appointment window the moment you call us in, which is enough for us to call you when we're on our way, arrive at your doorstep on time, assess the problem, and apply the best solution possible.
Free Estimate if we do the Job.  Our service call is $85, but it will be waived from you total invoice if you decide to do repair with us.  We diagnose the problem and give you an estimate. We make sure that you approve of the costs before we start the job.
5-Year Extended Warranty. We add five years on top of the usual warranty provided by the manufacturer in case we need to replace any parts.
Full-Stocked Vans. There's no need for us to waste time running back and forth. Each van we deploy is fully-equipped with every possible part and equipment you may need.
Flat Rates. We never charge by the hour, and we don't add any extra charges for weekend, late night, and emergency jobs either. It's always Labor + Parts + Taxes.
So if you are in need of GE Monogram Refrigerator Repair, call us right now at (714) 450-3994 and we will schedule an appointment for same day repair.