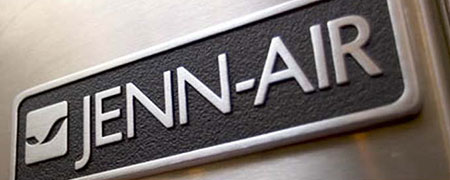 Jenn-Air Appliance Repair
Jenn-Air has always been known for their fantastic kitchen appliances. Especially for those who enjoy cooking, whether for their family or professionally, Jenn-Air ranges and refrigerators are always among the top choices. However, despite the quality that comes with its construction, your Jenn-Air applance could still encounter problems down the road. After all, the lifespan of your appliance would also depend on how you take care of it.
So the moment you notice anything different about your JennAir appliance, call us at D&V Appliance Repair right away. We can get your appliance working in no time, allowing you to go back to your regular routine before you know it.
Why You Just Can't Do Appliance Repair Yourself
We know that this is the age when DIY is highly encouraged, considering the huge amount of information that you can get online. No matter how easy the instructions you find may sound however, there are a few good reasons why attempting to do appliance repair on your own is not a good idea:
Safety First. There are so many risks that come with repairing a home appliance. There is a high chance for you to get hurt, considering the fact that you are working with electricity. Working on a gas range or cooktop on your own is just as dangerous, which is pretty much evident with the mix of gas and fire. Professionals would have the necessary equipment and know-how to ensure that the entire process is done safely.
Experience Counts. Just because you saw it on a DIY website does not mean that you can actually do it yourself. There is a reason why our technicians had to go through trainings and certifications to get to where they are today. Repairing appliances is never as easy as it seems, and you would not want to realize this fact when you've already taken everything apart and are unsure of how to put them all together.
Higher Costs. One wrong move, and you might do more damage to your appliance than good. Household appliances are very tricky to fix. Even the diagnosis is tricky, as the root of the problem is sometimes far from the obvious. And the moment you mis-diagnose the problem, you may end up repairing or replacing the wrong part. When this happens, you just might make matters worse and end up paying so much more just to correct what you did wrong.
We understand the urge behind trusting the DIY concept, but you also have to know the difference between situations that you can handle on your own, and situations where only an expert should be called. Especially when it comes to some common issues when it comes to gas and electric ranges, the risks are just too many, and the costs could be high if you delay calling a professional.
Common Issues with JennAir Appliances
JennAir Gas Ranges Repair
Here at D&V, we encounter all sorts of problems with gas ranges. Here are some of the common issues that cause our customer to call us in for JennAir range repair:
Surface burner does not light.
Pilot light goes out.
The burner flame is too weak.
The oven burner does not light.
The range emits a gas odor.
The surface burner is noisy.
These are the most common problems, although there are also a few unique ones that have caused people to call us in for gas range repair. These problems have unique solutions, which when applied in a timely manner, would not only solve the issue that you have at the moment, but could prevent further problems in the future as well.
JennAir Electric Ranges Repair
Gas ranges may do the same thing that electric ranges do, but a lot of their components are different, which means that they should also be handled differently. Despite the differences, we are still can accomplish any JennAir range repair whether it's gas or electric.
Stovetop does not work, or works inconsistently.
One of the burners is not producing heat.
The stovetop burners are working, but the indicator light is not glowing.
The stovetop burners maintain a single temperature only.
The oven is not working.
The oven is not hot enough.
The oven door refuses to open, or is hard to open.
The oven door refuses to close, or is hard to close.
The oven light is not working.
The oven indicator light is not working.
The convection feature is not working.
The self-cleaning feature is not working.
The food cooked is lopsided.
Again, these are the common problems that we encounter, but we are also able to fix unique issues as well.
JennAir Refrigerators Repair
For JennAir refrigerators the same issues would be common as for any other brands of refrigerators.
Noise
Leaking water
Refrigerator will not start
Ice Maker won't make ice
Water dispenser is not working
Refrigerator runs continuously.
Refrigerator is not cooling
Freezer is not freezing
There is an ice built up in the freezer section.
Why Choose D&V Appliance Repair for any kind of JennAir Appliance repair.
Quality Service. With the amount of experience that each of our technicians have, there is no appliance problem we can't address. Our fixes are also long-term, as we make sure that you do not have further problems with the same piece of appliance in the near future.
Fast and Professional. We give you a 3-hour appointment window the moment you call us in, which is enough for us to call you when we're on our way, arrive at your doorstep on time, assess the problem, and apply the best solution possible.
Free Estimate if we do the Job. Our service call is $85, but it will be waived from you total invoice if you decide to do repair with us. We diagnose the problem and give you an estimate. We make sure that you approve of the costs before we start the job.
5-Year Extended Warranty. We add five years on top of the usual warranty provided by the manufacturer in case we need to replace any parts.
Full-Stocked Vans. There's no need for us to waste time running back and forth. Each van we deploy is fully-equipped with every possible part and equipment you may need.
Flat Rates. We never charge by the hour, and we don't add any extra charges for weekend, late night, and emergency jobs either. It's always Labor + Parts + Taxes.
So if you are in need of Jenn-Air appliance repair, call us right now at (714) 450-3994 and we will schedule an appointment for same day repair.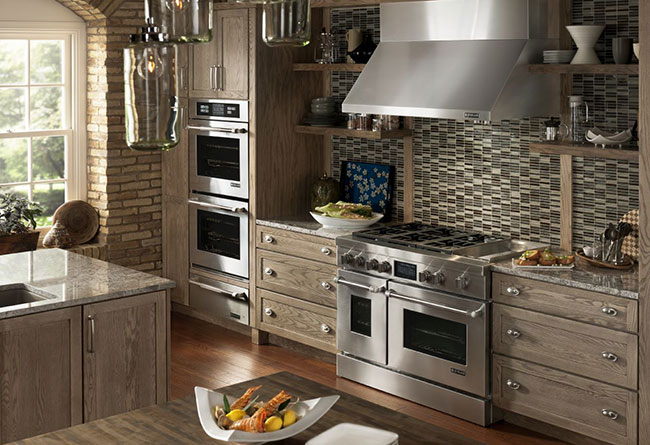 4.9 out of 5 stars
Reviews from our customers

about D&V Appliance Repair

Reviewer: Marine G. –

Thank you for repairing my JennAir refrigerator. Awesome Job!