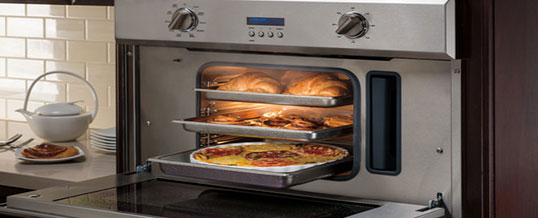 Gas/Electrical Ovens Repair and Maintenance Tips
The kitchen is a very busy place where your family's food preparation activities happen. Inside the house, the more specialized appliances such as refrigerators, gas stoves, and ovens are present. These appliances are concerned with temperature and keeping your food fresh and ready to consume. Since they are essential to your every day meal times, maintenance of your gas or electrical ovens for easier food heating and preparation is a must.
Both gas and electrical ovens can be used for baking, heating food, roasting, and a bunch of other processes which are indicated on the appliance's functions. However, when your oven fails to heat or begins to show other signs of malfunctioning such as not starting or having temperature inconsistencies, you might be in need of an oven repair or a professional appliance repair. While you can easily buy a new oven and not have to deal with all the trouble of finding the problem and repairing it, you can save yourself hundreds of dollars by keeping your appliance in good condition or doing some DIY repairs yourself.
Most Common Oven Problems
Ovens are concerned with the heating up of food and for both gas and electric ovens, the most common problem is failing to heat up. An oven which refuses to heat up is basically a useless oven, and here are the top causes of this problem for ovens:
Bad igniter – Just because you can see your gas oven's igniter glowing orange doesn't mean it's properly working. You should check for the amount of current being drawn by the oven. We understand that this can be a difficult thing to do, which is why we can do it for you. We can determine if your gas oven's round igniter is faulty by checking if it is getting about 2.6 – 2.8 amps to make it function right. For flat igniters, we can check if the oven is getting 3.2 – 3.6 amps.
Bad valves – This is another common problem which may lead to heating failure. If the igniters are okay, and the oven is still not heating up properly, you should pull off the wires from the valve and do an ohm test. You should get anywhere from 2 – 5 ohms. If you do not know how to do this, we can bring the equipment needed to do the ohm test for you and offer you excellent oven repair services too.
Failure to heat up at all – Make sure to check that your appliance is properly plugged in. If it is and upon turning it on it is still not working, inspect the power cord for any open wires or broken segments which may cause power disruption. Do not touch any broken wires especially if the appliance is plugged in. For gas ranges, make sure that the tube does not have leaks and that it is securely connected to the appliance.
Oven fails to self-clean – There are ovens which have self-cleaning features and over time, you may notice a thickening layer of food particles and other bits of grime in your oven. This may be caused by a misaligned or bent self-cleaning latch. You can replace the latch or properly align it, depending on the problem. An oven which fails to self-clean may become less energy efficient for both gas and electric consumption, which is why it is important to check if it self-cleans properly. A misaligned or a bent self-cleaning latch may also result from the faulty closing of the oven door, which would lead to heat loss when the oven is active.
Tips to Avoid Appliance Repair
You won't have to call for appliance repair services if you follow these tips to keep your oven in good working condition:
Make sure the power supply is stable. Check your home's electricity system and make sure that the socket where your electric oven is connected has stable power supply. Power fluctuations may result in appliance parts damage.
Gently open and close the oven door. Consider the oven door as a fragile thing, and opening and closing it gently can help you avoid misalignment of the door as well as self-cleaning latches.
Clean the interiors of your oven every once in a while. Although there are ovens with self-cleaning features, cleaning the interiors of food particles and other bits of burnt food can make your oven last longer. Just be sure you plug the oven off from the socket or that it is not turned on or connected to the gas when you decide to do this.
Ovens function simply and since their main purpose is to heat up, the parts which you have to be most mindful of are the igniter, valves, heating coils, and the power or gas supply. When all of these are in good condition, your oven will function properly for a long time.
Professional Oven Repair Services
What if even after checking your oven for visible problems, you find that it is still not working properly? Or maybe you do not know how to check for continuity, amperage, and ohm counts? This is where our professional repair services come in. Since some of the testing would require more specialized equipment which may not always be present in a home, we can come over during the most convenient times for you and we can get your oven to function properly once more.
If you are worried about special parts for your oven's brand, fear not because we have access to matching parts to make sure the ones we use on your appliances are compatible. Our technicians have been trained to thoroughly address your appliance problems and once you tell us the problem, we will arrive quickly at your doorstep with the complete tools to address your problems.
Why resort to replacing your oven completely when we can diagnose the problem and fix it for you? Allow us to help you out and you can expect hundreds of dollars in savings from having to buy a new oven after we get the repair work done on your appliances.
Why choose us for your oven repair needs?
If you use your kitchen gas or electric oven properly and keep it clean, you will usually have no problems with it. But when you do, you ought to find a provider of general appliance repair services.
Our professional appliance repair techs can assist you with your need for replacing broken parts, returning your range to its optimum function, and making it function as efficiently as it did before.
We provide professional services for different types and brands major residential appliances: refrigerators, washers, dryers, ovens, ranges, stoves, cooktops, vent hoods, dishwashers and microwaves.
We offer same day and emergency repair service at no additional charge.
All repair jobs performed on site at the most convenient time for you.
Our technicians are specially trained to repair house appliances with years of experience
All of our technicians are properly licensed, certified and liability insured.
We offer same day and emergency repair service at no additional charge.
Our Service Call Fee will be waved from your total invoice when you decide to do a repair with our company.
We use only genuine factory parts from our trusted suppliers.
We extend our Parts Warranty up to 5 Years, and provide 30 Days labor Warranty.
We offer same day and emergency repair service at no additional charge.
We fully stock our vans with appliance repair parts to be able to complete a repair the same day we come.
For your convenience we work on weekends end evening-hours.
We accept all major credit cards and personal checks.
Call Appliance Repair in Orange County right now – 714-450-3994. Our dispatchers will be glad to answer all your questions regarding your broken appliances and will schedule a repair appointment for the most suitable time for you.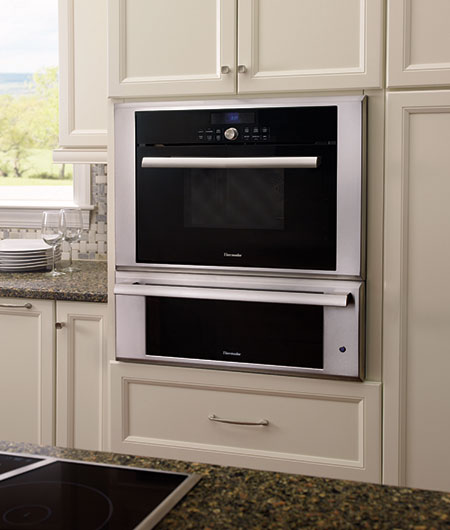 REVIEW THIS BUSINESS!

Please let us know what you think about our services!
Please leave a review about our business on your favorite search engine, directory or social media website. Thank you!
D&V Appliance Repair is rated 4.8 out of 5 stars
Reviews from our customers

about D&V Appliance Repair:

Reviewer: Jenny C. –
Thank you for repairing my oven. Quick and Professional job…Would use this company again…