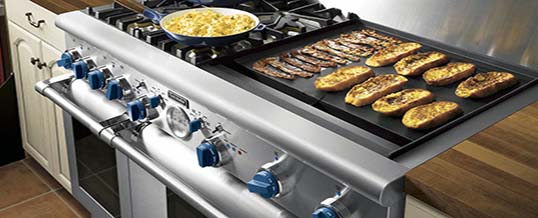 Range Repair Service in Orange County, CA.
Food preparation is a fun and engaging thing to do. At home, preparing food for the whole family can help reassure you that the food you eat is healthy. Since a lot more people are health conscious now, experimenting with great recipes in the kitchen and getting some cooking done are exciting and productive ways to be healthy. However, as you cook more, all the activity may take its toll on the range. Especially if you have an older kind of kitchen range, you may experience difficulties which can hamper your cooking routine. When this happens, range repair is something you ought to consider.
To assess if you need range repair services though, you should first observe your kitchen range to see what the problem is. Read more to determine if you need a range repair.
Most Common Problems of Ranges
Depending on the kind of kitchen range you have, your need for range repair may vary. Some problems may be remedied by parts replacement which you can attend to yourself, while others require more mechanical expertise.
Gas ranges are the easiest to troubleshoot. Having been around in the market for several years, gas range replacements can be found more easily compared to parts of an electrical or induction cook top. The most common problems it encounters include the burner not lighting up, weak burner flames, or a broken burner. The last one usually happens when your gas range is already very old. Usually, you can clean out the burner to jack up the flames. But when the gas won't flow properly or if any part of your gas range is broken, you should consider getting it repaired.
Electric range – One of the more efficient options, electric ranges, can consume less energy while being able to make cooking more efficient. It faces common problems like the coil failing to heat up, having old and damaged coils, loosened coils, or being unable to adjust the heat. The last one can be caused by more serious problems which need to be attended to by range repair professionals.
Induction range – Those who enjoy pans which heat up very quickly will benefit from an induction range. However, one of the main problems is being able to adjust to its controls as well as actually knowing when it's broken. As it heats up very fast, more practice to know its top performance is a must, but you should also be wary when it heats up a little too fast or fails to heat up at all for no apparent reason. Induction tops are the trickiest since they use an electromagnetic field to proceed with the heating. More often than not, you will definitely need to consult professionals about this. The temperatures may get too high and may either result in heating up too quickly or even accidental fires when you can no longer handle the temperature. Avoid these accidents by being observant of the condition of your cook top, and make sure to be wary when you have to use it after you noticed some problems.
Why choose us for your range repair needs?
If you use your kitchen range properly and keep it clean, you will usually have no problems with it. But when you do, you ought to find a provider of general appliance repair services.
Our professional appliance repair techs can assist you with your need for replacing broken parts, returning your range to its optimum function, and making it function as efficiently as it did before.
We provide professional services for different types and brands major residential appliances like refrigerators, washers, dryers, ovens, ranges, stoves, cooktops, vent hoods, dishwashers and microwaves.
We offer same day and emergency repair service at no additional charge.
All repair jobs performed on site at the most convenient time for you.
Our technicians are specially trained to repair house appliances with years of experience
All of our technicians are properly licensed, certified and liability insured.
We offer same day and emergency repair service at no additional charge.
Our Service Call Fee will be waved from your total invoice when you decide to do a repair with our company.
We use only genuine factory parts from our trusted suppliers.
We extend our Parts Warranty up to 5 Years, and provide 30 Days labor Warranty.
We offer same day and emergency repair service at no additional charge.
We fully stock our vans with appliance repair parts to be able to complete a repair the same day we come.
For your convenience we work on weekends end evening-hours.
We accept all major credit cards and personal checks.
Call Appliance Repair in Orange County right now – 714-450-3994. Our dispatchers will be glad to answer all your questions regarding your broken appliances and will schedule a repair appointment for the most suitable time for you.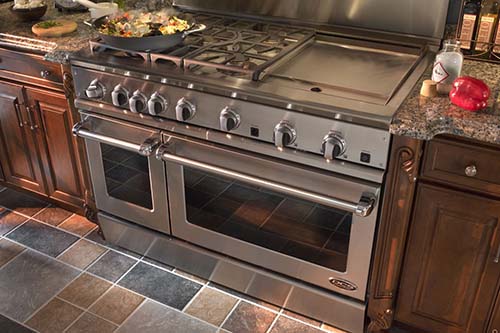 4.8 out of 5 stars
Reviews from our customers

about D&V Appliance Repair

Reviewer: Mary Q. –

Great repair service for hi-end appliances, especially refrigerators. My Sub-Zero refrigerator was fixed the same visit. can't be happier.