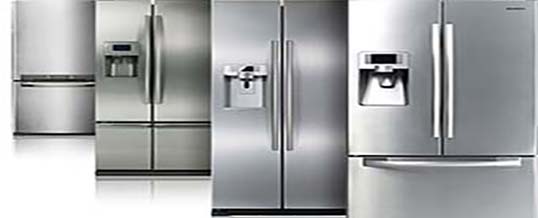 Expert Refrigerator repair Service in Orange County, CA
If there is one kitchen appliance that you will find in almost any household, it has to be the refrigerator. Not only is it necessary for keeping food cold but it also prevents food from going bad and makes certain types of food last longer.
You will find a lot of refrigerator brands in the market and you will also find many different types of refrigerators. Some brands are more obscure while there are some brands like Maytag and Whirlpool that have been in the market for an awfully long time and have established themselves as sturdy and reliable brands. Refrigerator repair experts like to say it is better to spend that extra couple of hundred to buy a well-known and trusted brand refrigerator since they last longer and are easier to repair. Another thing you will appreciate from buying refrigerators from trusted brands like Whirlpool, Maytag, etc. is that you can easily get parts when they are needed. Refrigerators that come from trusted makers undergo very strict quality control so you can be sure that all the parts and components are in good shape when they make their way over to you. There are even some makes that come with special energy-saving functions as well as efficient automatic temperature control settings so that your appliance stays in tip-top shape at all times. Indeed investing in brand-name refrigerators is really worth the money in the end. Different refrigerator makers have different sets of pros and cons for their products so before you buy one it helps to do your research first. After all, you want to buy an appliance that fits you needs and can last you a long time as well.
Common Refrigerator Problems
Trusted refrigerator makers try their best to bring you only the very best machine but there are just times when their refrigerators develop problems. Perhaps it is improper use on your part or perhaps it is because of power fluctuations; the fact of the matter is when your refrigerator is on the blink you do not try to fix it yourself. It is better to call on refrigerator repair experts because not only will they pinpoint what is wrong but they will make the necessary repairs so your appliance is better than ever.
Below are some common refrigerator problems you may want to watch out for. They are very common and tend to affect most refrigerators.
Refrigerator does not get cold

– there are many reasons why your refrigerator may not get cold. Perhaps your settings are not right or maybe your plastic containers cover the cooling vent; maybe the condenser is on the blink or some wires have blown out. Whatever the case may be it is still best to call on a refrigerator repairman so he can tell you what is wrong and waste no time in correcting it.

Refrigerator is leaking water on the floor

– now this is a problem that could be very alarming for people. Refrigerators are supposed to keep food cool and fresh, and not leak water on the floor. Just like with the previous problem there could be many reasons behind this; from something as simple as a leak in one of the water containers or perhaps spilled water but it could also be the ice on the coils of your refrigerator that signals even bigger problems. You tinker with those coils and you could damage your machine or yourself. Try not to risk it and call on a refrigerator repair service expert to handle the issue for you.

Refrigerator is freezing your food

– the freezer is for freezing and the refrigerator is for cooling. It may be a problem if your refrigerator starts freezing your food as some of them are just not meant to be frozen. Perhaps it is just the settings or it could be worse, like a broken compressor. Whatever the case may be, fiddling with it on your own could bring about bigger problems so do not attempt to do it.
Call Experts to Repair your Refrigerator
A broken refrigerator is a pain in the neck but that doesn't mean you have to suffer because you already find the experts that can fix your appliance today! Now not every repair company is the same and if you have invested a lot of money on refrigerators from top-notch makers you want to hire experts that know what they are doing. Not every refrigerator repair company is equipped to deal with brand-name refrigerators but you can sure count on the people at Appliance Repair in Orange County to help you out.
We are a repair company with a long history of repairing top of the line refrigerators from the top manufacturers in the world. From Sub-zero refrigerators to Maytag freezers, we do it all for you and at very reasonable rates. Face it, you do not want to entrust your household appliances to just anyone especially if you have spent a lot on them but these guys will make sure that they are in tip-top shape once we finish making any necessary repairs.
Why chose Appliance Repair in Orange County:
We provide professional services for different types and brands major residential appliances like refrigerators, washers, dryers, ovens, ranges, stoves, cooktops, vent hoods, dishwashers and microwaves.

We offer same day and emergency repair service at no additional charge.

All repair jobs performed on site at the most convenient time for you.

Our technicians are specially trained to repair house appliances with years of experience

All of our technicians are properly licensed, certified and liability insured.

We offer same day and emergency repair service at no additional charge.

Our Service Call Fee will be waved from your total invoice when you decide to do a repair with our company.

We use only genuine factory parts from our trusted suppliers.

We extend our Parts Warranty up to 5 Years, and provide 30 Days labor Warranty.

We offer same day and emergency repair service at no additional charge.

We fully stock our vans with appliance repair parts to be able to complete a repair the same day we come.

For your convenience we work on weekends end evening-hours.

We accept all major credit cards and personal checks.
Call Appliance Repair in Orange County right now – 714-450-3994. Our dispatchers will be glad to answer all your questions regarding your broken appliances and will schedule a repair appointment for the most suitable time for you.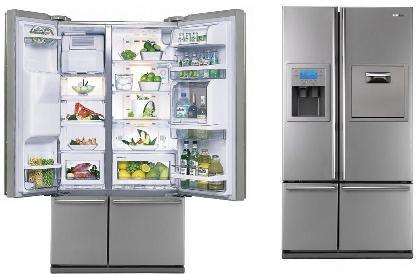 REVIEW THIS BUSINESS!

Please let us know what you think about our services!
Please leave a review about our business on your favorite search engine, directory or social media website. Thank you!
D&V Appliance Repair is rated 4.8 out of 5 stars
Reviews from our customers

about D&V Appliance Repair:

Reviewer: Alicia Rogers –
Finally my refrigerator works again, thanks to D&V Appliance Repair! The repairman just left but the fridge already started cooling. We don't think how important a refrigerator is in our life until it breaks down! Luckily, there is a good repair service company in Orange County who provide great service and will come anytime to rescue your fridge.