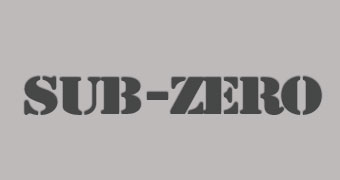 Sub-Zero Refrigerator Repair
An American brand which builds refrigerators in the USA, the Sub-Zero Freezer Company Inc. is known for their high-performance refrigerators and wine preservation products. Apart from manufacturing refrigerators and cooling products, they also manufacture other kinds of kitchen appliances, but under their Wolf brand name.
Sub-Zero appliances focus mainly on cooling units like built-in refrigerators, integrated refrigeration systems, and wine storage solutions. Their refrigerators come in different sizes and styles, with single and multiple-door models. They also offer under-the-counter units for more compact kitchen solutions.
Because of the nature of the appliances they sell, the company sells it under the Wolf brand instead. The Sub-Zero appliances are solely those which offer cooling and food preservation solutions for the kitchen while the Wolf brand offers a wider variety of kitchen appliances.
General Maintenance Tips to Avoid Sub-Zero Appliance Repair
Refrigerator repair for Sub-Zero models can usually be avoided when one uses the refrigerator properly. To avoid the need for appliance repair services, follow these tips to keep your Sub-Zero refrigerator in good condition for much longer:
Make sure you always close the refrigerator door properly. While new refrigerators automatically close, this may be lost over time and you might need to give it a push to be sure.
Ensure that your power outlet is in good condition. This will help avoid short circuits and similar problems.
Take time to clean the refrigerator's condenser coils after every few months. If you cannot do this, you may want to consult professionals who can offer refrigerator repair services.
Take a look at the drain hole and the drip pan especially for those refrigerators with auto defrost systems. Scrub out accumulated parts to help ensure this function properly.
Have a scheduled refrigerator repair services for maintenance purposes. Since Sub-Zero refrigerators are advanced and cost quite a lot, you may want to seek some professional help when attending to your refrigerator.
By practicing these wise refrigerator maintenance tips, you can avoid appliance repair altogether. However, when you are unsure of how to proceed, seeking the help of a professional refrigerator repair services can keep your refrigerator in a better condition.
We Can Help You with Your Sub-Zero Appliance Repair Needs
We are experienced providers of Sub-Zero Refrigerator Repair services and we are a trusted provider of appliance repair in Orange County, CA. When it comes to making sure your appliances are all in great condition, our team of professional experts can provide you with the necessary repair services while giving you the most value for your money.
Other service providers fail to provide lasting repair services, but that's something you need not worry with when you choose us. We know about all of the latest pieces of appliances and when it comes to thorough repair services, we can give it to you. When you get in touch with us, we will show up when it is most convenient for you to give you timely and efficient services. We also offer warranties for our repair services so that you can be assured that we won't let you down if in case something goes wrong within the time covered with our warranty. Our aim is to provide you thorough appliance repair services to keep your appliances, which are home investments, in the best condition they can be. Our services cover all kinds of appliances, and if you find yourself in need of professional appliance repairs, all you have to do is get in touch with us, and we will be on our way.
Calling D&V Appliance Repair ( 714-450-3994) you can be sure that your Sub-Zero Appliance will be served by professionals. Our technicians are specially trained to repair Sub Zero Refrigerators and Freezes and have years of experience. Call us right now 714-450-3994 to book your appointment.
Please note: Our Service Call Fee for all residential Sub-Zero Appliances is $85.00. This is a fee we charge for a repairman to come to your house and perform a professional diagnostic of your unit's problem. After the diagnostic is done you will be given a written estimate for the total repair. Please note, we don't charge for our job hourly and never include in our invoice any extra overtime, emergency, weekend or after-hours fees. The price for repair job is a flat fee and include price of part and labor. The price you will be given is final and won't increase even if we need to come again to bring more parts for replacement. The amount of service call fee will be deducted from your total repair bill when you confirm your willingness to do a repair with our company.
Why chose us for Sub Zero Appliance Repair:
We provide professional services for different types and brands major residential appliances like refrigerators, washers, dryers, ovens, ranges, stoves, cooktops, vent hoods, dishwashers and microwaves.
We offer same day and emergency repair service at no additional charge.
All repair jobs performed on site at the most convenient time for you.
Our technicians are specially trained to repair house appliances with years of experience
All of our technicians are properly licensed, certified and liability insured.
We offer same day and emergency repair service at no additional charge.
Our Service Call Fee will be waved from your total invoice when you decide to do a repair with our company.
We use only genuine factory parts from our trusted suppliers.
We extend our Parts Warranty up to 5 Years.
We fully stock our vans with appliance repair parts to be able to complete a repair the same day we come.
For your convenience we work on weekends end evening-hours.
We accept all major credit cards and personal checks.
Call Appliance Repair in Orange County right now – 714-450-3994. Our dispatchers will be glad to answer all your questions regarding your broken appliances and will schedule a repair appointment for the most suitable time for you.
REVIEW THIS BUSINESS!

Please let us know what you think about our services!
Please leave a review about our business on your favorite search engine, directory or social media website. Thank you!
D&V Appliance Repair is rated 4.8 out of 5 stars
Reviews from our customers

about D&V Appliance Repair:

Reviewer: Alicia Rogers –
My Sub-Zero refrigerator was fixed the same day on Saturday afternoon! Very quick service. Well worth the money!…