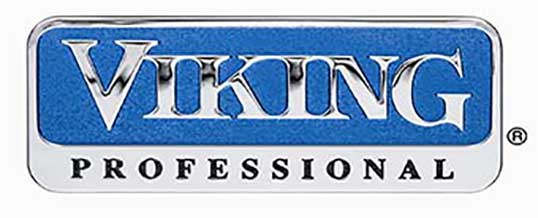 Viking Appliance Repair
Viking Range Corporation is a company that is mostly known for manufacturing a vast range of professional high-end kitchen appliances for commercial and residential use. Viking started the whole professional segment of its kitchen appliances back in 1987, when it introduced the very first professional-grade range that were suitable for home use. It was back in the 80s that the founder and CEO of the Viking range discovered how the design in most commercial appliances had flaws. These very flaws made him very dissatisfied with the appliances that he used in his own home. He took it upon himself to go through research and development, and soon after he finally worked out most of the problems, he introduced the first ever commercial-type appliance. Needless to say, people loved the product. These days, the company has three premium appliances lines for cooking, kitchen clean-up and refrigeration, and ventilation. They also offer outdoor appliances.
The Types Of Viking Appliances We Repair:
Below is a complete list of Viking Appliances We Service in Repair in Orange County, CA:
Refrigerators And Freezers
Warming Drawers
Rangetops
Ovens
Microwaves
Ranges
Cooktops
Wall Hoods
Chimney Wall Hoods
Island Hoods
Custom Ventilator Systems
Rear Downdrafts
Hood + Ventilator Packages
Wine Cellars
BBQs tabsmall.com
Viking Appliances are really quite sturdy but like a lot of other appliances they can run into some problems from time to time. You have to know when it is time to call in for an appliance repair so that the problems do not get any worse. Of course, this doesn't mean that you wait for problems to come up before you call in the maintenance crew because as they say, prevention is better than cure. When problems arise, make sure that you do not attempt to fix them on your own or call on an uncertified repairman; that might make the problem become worse.
Calling D&V Appliance Repair ( 714-450-3994) you can be sure that your Viking Appliance will be served by professionals. Our technicians are specially trained to repair Viking Appliances and have years of experience. We stock our vans with lots of Viking Replacement Parts to be able to complete the repair the same day. We offer offer same day, weekends and late-hours repair service at no additional charge.
Call us right now 714-450-3994 to book your appointment.
Please note: Our Service Call Fee for all residential Viking Appliances is $85.00. This is a fee we charge for a repairman to come to your house and perform a professional diagnostic of your unit's problem. After the diagnostic is done you will be given a written estimate for the total repair. Please note, we don't charge for our job hourly and never include in our invoice any extra overtime, emergency, weekend or after-hours fees. The price for repair job is a flat fee and include price of part and labor. The price you will be given is final and won't increase even if we need to come again to bring more parts for replacement. The amount of service call fee will be deducted from your total repair bill when you confirm your willingness to do a repair with our company.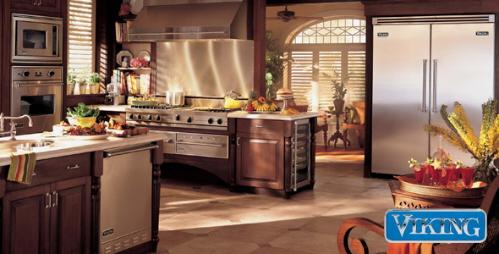 D&V Appliance Repair is rated 4.8 out of 5 stars
Reviews from our customers

about D&V Appliance Repair:

Reviewer: Alicia Rogers –
I called D&V Appliance Repair when my Viking range stopped working. They were able to get me an appointment the same day after 6 pm, the tech showed up on time and he had all the parts needed to repair my range. The price was reasonable, the repair was quick. I will keep their number in case I ever need appliance repair services again.