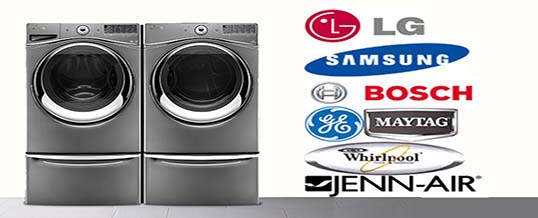 Washer Repair Services in Orange County

One day washers have indeed changed the way people do their laundry and allow them to get more done in less time. If you are in the market and looking for a new washer you will surely be spoiled for choice because there are just so many to choose from. When shopping for washers you will find ones made by well-known brands like Whirlpool, GE, etc. and you will also find ones made by less well-known companies. They might cost less but you may want to think twice about getting them since they are not time-tested and proven like the more well-known brands. Another thing you will want to take into consideration is that if they break down you may not find the necessary parts readily available and some might not even be repairable at all. The more well-known brands might cost more but at least you know they are well-made and will last you a life-time. In case they break down you can easily look for washer repair services and they can source the parts for you. They also come with warranties so you know you are covered.
Washers from well-known brands like GE, Whirlpool etc. also come with special features that make washing easy. Some of them come with special anti-odor technology while others have energy-saving capabilities that will help you save money on your electricity bills. As good as these machines are though there are just times when they bog down and this makes it important to have a good washer repair service on your speed dial.
Common Washer Problems
Most of the top brands that make washers take every step necessary to ensure superior products but they do break down. Whether it is of your own doing or technical malfunctions you need to be aware of the most common washer problems so you know when to call in the washer repairman:
Washer does nothing when turned on – is there anything more frustrating than turning on the washer and not getting a response? This problem can be caused by any number of things namely a broken circuit breaker, fuse box, or lid switch. It might even be caused by an overheated motor. It could even be because you do not have the right water level in the machine. There are many reasons why your machine isn't starting and the best thing to do is call in an appliance repair technician to make sure nothing is wrong with it.
Water does not drain – this is one of the most common and most frustrating problems with washers. The reason could be as simple as a kink on the drain hose but it could also be more serious. If it is just a kink in the drain hose then there is no need to call in a repair man however if you have checked and there is nothing wrong it may be that the pump has seized. This is not something you should attempt to fix on your own and is something a repairman is better suited to handle.
Washer will not finish a cycle – again, this is a problem that commonly plagues washers and could be caused by any number of things. Your timer panel may be broken and it is a very simple issue for a certified repairman to fix. If this is your problem with your machine then by all means call in a repairman that will know what to do.
Clothes come out dirty – this could be due to any number of reasons like a broken detergent dispenser or a loose and broken belt just to name a couple. It is best to call in an appliance repair professional to handle the problem for you and he will also bring in the necessary replacement parts should there be a need.
These problems are very common especially in older washers but they could also happen to new machines. If you want to make sure the problems are fixed and they do not become worse, call us (714-450-3994 ) to help you out. Not only we will fix the problems you call us in for to handle but we will also check your machine for other issues that may need to be fixed.
Choose a right service for your appliances
Looking for a repairman to handle your washer problems is easy but what you want is a repairman that has training in brand name machines. As you know, the washers they make are quite fancy and an unlicensed and untrained technician may do more harm than good. You never know it but if you call in just some random repairman he might not know how to fix your Whirlpool washer and this could cause serious problems and void the warranty. Besides, you invested so much money on your washer it would be a shame if a repairmen ruined it with a hack-job.
If you want to look for repairmen that can be trusted with such appliances call D&V Appliance Repair (714-450-3994) We provide top-notch services to people in Orange County. We have been trained to deal with top washer brands like GE, Whirlpool, Kenmore, Maytag, Samsung, LG etc. so we know what we are doing. We also repair other household appliances like refrigerators, dishwashers, ice-makers, oven, ranges, cook top etc. We provide you with the best repair services in Orange County and you can always count on us to deliver top results and quality repairs.
Why chose us to repair your washer:
We provide professional services for different types and brands major residential appliances like refrigerators, washers, dryers, ovens, ranges, stoves, cooktops, vent hoods, dishwashers and microwaves.

We offer same day and emergency repair service at no additional charge.

All repair jobs performed on site at the most convenient time for you.

Our technicians are specially trained to repair house appliances with years of experience

All of our technicians are properly licensed, certified and liability insured.

We offer same day and emergency repair service at no additional charge.

Our Service Call Fee will be waved from your total invoice when you decide to do a repair with our company.

We use only genuine factory parts from our trusted suppliers.

We extend our Parts Warranty up to 5 Years, and provide 30 Days labor Warranty.

We offer same day and emergency repair service at no additional charge.

We fully stock our vans with appliance repair parts to be able to complete a repair the same day we come.

For your convenience we work on weekends end evening-hours.

We accept all major credit cards and personal checks.
Call Appliance Repair in Orange County right now – 714-450-3994. Our dispatchers will be glad to answer all your questions regarding your broken appliances and will schedule a repair appointment for the most suitable time for you.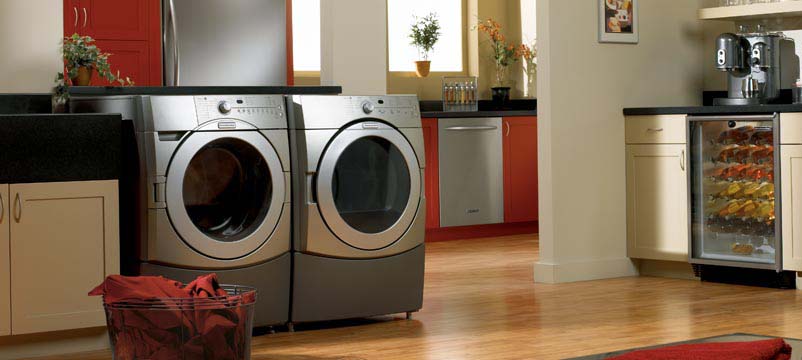 REVIEW THIS BUSINESS!

Please let us know what you think about our services!
Please leave a review about our business on your favorite search engine, directory or social media website. Thank you!
D&V Appliance Repair is rated 4.8 out of 5 stars
Reviews from our customers

about D&V Appliance Repair:

Reviewer: Theodor Blanco –
…Great appliance repair service in Orange County, CA…