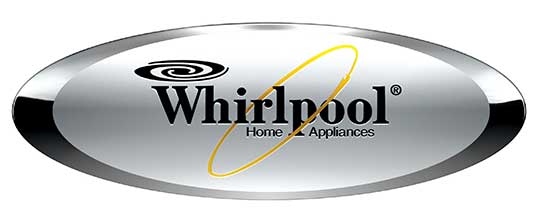 Whirlpool Appliance Repair
Whirlpool is a well-known appliance brand starting its history in 1911. They are one of the top appliance manufacturers in the United States. Whirlpool produce high quality washers, dryers, air conditioners, microwave ovens, refrigerators, trash compactors, air purifiers and many other home appliances. Whirlpool appliances are very common for US market and in our daily practice we often face with the need to repair Whirlpool appliances in Orange County. Washers, Dryers, Refrigerators and other Whirlpool Appliances are valued for their quality and durability. They are built to last for years even in case of heavy loads. Using Whirlpool appliances can ?????? your need for repair services, but that doesn't make them immune to the occasional mechanical issues. Like any other home appliance, your Whirlpool unit can have performance problems due to regular use or worn-out parts.
We offer fast and professional repair service for any types of Home& Kitchen Whirlpool Appliances. We repair Whirlpool refrigerators (including Side-by-Side, French Door, Top-Freezer & Bottom-Freezer models), freezers and ice makers, Whirlpool dryers and washers, Wall Ovens, Whirlpool Ranges, Vent Hoods, Cook tops, and Microwaves.
Full list of Whirlpool Appliances we repair in Orange County:
Whirlpool Washer Repair
Whirlpool Dryer Repair
Whirlpool Stove Repair
Whirlpool Cook-top Repair
Whirlpool Oven Repair
Whirlpool French Door Refrigerator Repair
Whirlpool Side-by-side Refrigerator Repair
Whirlpool Bottom-freezer and Top-freezer Refrigerator Repair
Whirlpool Freezer Repair
Whirlpool Ice maker repair
Whirlpool Dryer Repair
Whirlpool Washer Repair
Whirlpool Hood Repair
Whirlpool Microwave Repair
Our repairmen has years of experience in repairing Whirlpool appliances and ready to handle any problems you may have with your Whirlpool. They carry in their vans all most common Whirlpool parts to be able to complete a repair the same day. If you live in Orange County, CA and you have a Whirlpool appliance that's out of order, there is no need to attempt fixing your unit yourself, just leave it to our professional team.
All our appliance technicians are certified, licensed and insured. We use only brand new, original factory parts from certified suppliers. All replacement parts are covered with out 5 year extended warranty.
We are conveniently located in Orange, Ca. Most orders placed before noon will be served the same day. There is no extra charge for repairs on evenings, weekends or holidays. Having problem with an appliance, it's very important to understand that any appliance problem even minor one, can in future lead to a major problem. So don't wait too long before contacting us for Whirlpool appliance repair in Orange County.
Calling D&V Appliance Repair you can be sure that your Whirlpool Appliance will be served by professionals. Call us right now 714-450-3994 to book your appointment.
Please note: Our Service Call Fee for all residential Whirlpool Appliances is $85.00. This is a fee we charge for a repairman to come to your house and perform a professional diagnostic of your unit's problem. After the diagnostic is done you will be given a written estimate for the total repair. Please note, we don't charge for our job hourly and never include in our invoice any extra overtime, emergency, weekend or after-hours fees. The price for repair job is a flat fee and include price of part and labor. The price you will be given is final and won't increase even if we need to come again to bring more parts for replacement. The amount of service call fee will be deducted from your total repair bill when you confirm your willingness to do a repair with our company.
Why chose us for Whirlpool Appliance Repair:
We provide professional services for different types and brands major residential appliances like refrigerators, washers, dryers, ovens, ranges, stoves, cooktops, vent hoods, dishwashers and microwaves.
We offer same day and emergency repair service at no additional charge.
All repair jobs performed on site at the most convenient time for you.
Our technicians are specially trained to repair house appliances with years of experience
All of our technicians are properly licensed, certified and liability insured.
We offer same day and emergency repair service at no additional charge.
Our Service Call Fee will be waved from your total invoice when you decide to do a repair with our company.
We use only genuine factory parts from our trusted suppliers.
We extend our Parts Warranty up to 5 Years.
We fully stock our vans with appliance repair parts to be able to complete a repair the same day we come.
For your convenience we work on weekends end evening-hours.
We accept all major credit cards and personal checks.
Call Appliance Repair in Orange County right now – 714-450-3994. Our dispatchers will be glad to answer all your questions regarding your broken appliances and will schedule a repair appointment for the most suitable time for you.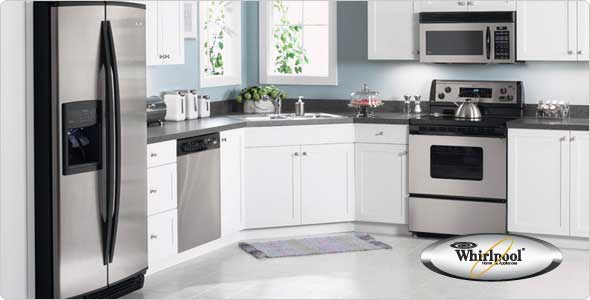 REVIEW THIS BUSINESS!

Please let us know what you think about our services!
Please leave a review about our business on your favorite search engine, directory or social media website. Thank you!
D&V Appliance Repair is rated 4.8 out of 5 stars
Reviews from our customers

about D&V Appliance Repair:

Reviewer: Lilli Holmes –
..Alex repaired my Whirlpool dryer & washer combination, he was very nice, polite and professional….