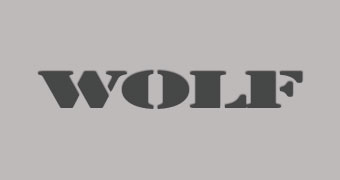 Wolf Appliance Repair
When people speak of Wolf appliances, they are also talking about the company that owns the brand name – Sub-Zero. This is a manufacturer of major residential kitchen appliances that include wine preservation products, as well as refrigeration. Wolf is the brand where they sell kitchen appliances under. Wolf has a rather comprehensive range of built-in ovens, cooktops, dual fuel ranges, and hobs that offer homeowners control over their units to come up with professional cooking results in the home.
The company has a fairly young history especially when compared to the other US brands that manufacture appliances for the home. The company started back on 1943 when a man by the name of Westye F. Bakke built the very first ever free-standing freezer. What makes his feat so remarkable is that he didn't build it in the lab but in the basement of his house in Madison, WI. Two years later, he founded the Sub-Zero company inside a two-car garage.
During the mid-50s, the company came up with a built-in refrigerator and it totally changed the future of kitchen design. What made it so remarkable was that it totally fit in with the surrounding counters and cabinet spaces. Of course, the company has made even more changes in its design and its comprehensive range is now better than ever.
Wolf Appliances
The Wolf Collection also includes integrated warming drawers and sleek and stylish refrigeration units. Wolf also offers an exclusive Dual Convection electric oven system that offers superior coverage and therefore eliminates inconsistent and inconvenient cooking. It also helps reduce cooking time which means you do not only save on electricity, but time as well. This is one of the best cooking appliances for homeowners that are always pressed for time.  They also offer dual stack burners (patented) on the gas cooktops which offer unparalleled cooking precision and temperature control. This makes it ideal for melting delicate chocolate and butter in low heat rather than fretting over getting them burned. Wolf appliances are perfect for cooks who have a passion for cooking and want professional results.
 Wolf Maintenance
The stoves and ovens from Wolf are top notch and tons of homeowners choose them for the reason that they are sturdy, stylish, and efficient. In fact, Wolf is so confident about their products that they even offer a comprehensive warranty with all their appliances, which means buyers are assured of after sales service. However, just like most appliances, Wolf ovens and stoves can break down due to time and improper use. There are also times when they might develop problems brought about by wear and tear. Owners of these appliances will do well to know the common problems of stoves and ovens so that they can make the necessary appliance repair calls before the problem gets worse.
Nothing works if the stove top works inconsistently – This is a problem that could happen due to a number of different reasons. One reason could be that the fuse has blown or the breaker has flipped. There are times when a power surge could interfere with the supply of power, which then causes fuses and breakers to react as a way to protect your appliances. This isn't so much a problem with your stove and oven as it is with your power supply.
Another reason your appliances do not work might be due to an unsecure plug connection. Also, if the appliance is plugged to an extension cord, the cord might not have enough electricity to power your appliances. It might also be due to damaged wiring on your appliance. If this happens, immediately call in a service provider for your Wolf appliance repair.
Only one burner heats – This could be just a tiny problem, such as a loose burner. You can try to jiggle the burner and turn it on and off to see if it has made any difference. If that doesn't work, you can always call on an appliance repair company to do the repairs for you.
There are so many other problems that could occur in stoves and ovens but one thing you need to realize is that it is always a bad idea to try and fix the problem on your own. After all, Wolf appliances cost a lot of money and they are rather sophisticated. Trying to fix it on your own can make the problem worse and calling on an inexperienced appliance repair company will not only exacerbate the problem, but will also void your warranty.  You do not want that to happen as it will cause tons of headaches for you.
Call on Experts for Your Wolf Appliance Repair
Think about how much money you spent on your Wolf appliances and think about what could happen if you leave them on inexpert hands for repairs and maintenance. If you want to make sure that your appliance stays in tip-top shape or is repaired in an expert manner, what you want to do is call in a company that knows the way around Wolf appliances.
Remember, you do not want to scrimp on appliance repair, especially when it comes to Wolf and Sub-Zero appliances because you do not want to make things worse, nor do you want to put you and your family's safety at risk. D&V Appliance Repair will take care of all your appliance woes and give you tips on how to care and maintain your appliances so they last longer and work better.
Calling D&V Appliance Repair you can be sure that your Wolf Appliance will be served by professionals. Call us right now 714-450-3994 to book your appointment.
Please note: Our Service Call Fee for all residential Wolf Appliances is $85.00. This is a fee we charge for a repairman to come to your house and perform a professional diagnostic of your unit's problem. After the diagnostic is done you will be given a written estimate for the total repair. Please note, we don't charge for our job hourly and never include in our invoice any extra overtime, emergency, weekend or after-hours fees. The price for repair job is a flat fee and include price of part and labor. The price you will be given is final and won't increase even if we need to come again to bring more parts for replacement. The amount of service call fee will be deducted from your total repair bill when you confirm your willingness to do a repair with our company.
Why chose us for Wolf Appliance Repair:
We provide professional services for different types and brands major residential appliances like refrigerators, washers, dryers, ovens, ranges, stoves, cooktops, vent hoods, dishwashers and microwaves.
We offer same day and emergency repair service at no additional charge.
All repair jobs performed on site at the most convenient time for you.
Our technicians are specially trained to repair house appliances with years of experience
All of our technicians are properly licensed, certified and liability insured.
We offer same day and emergency repair service at no additional charge.
Our Service Call Fee will be waved from your total invoice when you decide to do a repair with our company.
We use only genuine factory parts from our trusted suppliers.
We extend our Parts Warranty up to 5 Years.
We fully stock our vans with appliance repair parts to be able to complete a repair the same day we come.
For your convenience we work on weekends end evening-hours.
We accept all major credit cards and personal checks.
Call Orange County Appliance Repair right now – 714-450-3994. Our dispatchers will be glad to answer all your questions regarding your broken appliances and will schedule a repair appointment for the most suitable time for you.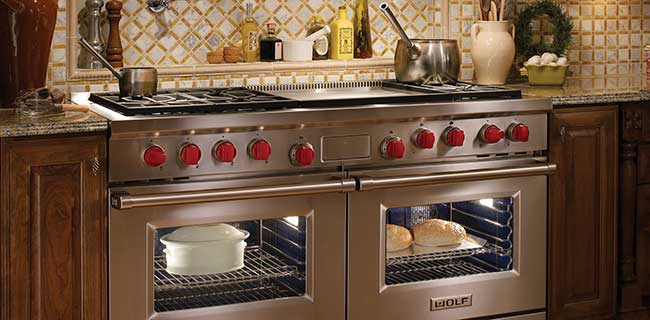 REVIEW THIS BUSINESS!

Please let us know what you think about our services!
Please leave a review about our business on your favorite search engine, directory or social media website. Thank you!
D&V Appliance Repair is rated 4.8 out of 5 stars
Reviews from our customers

about D&V Appliance Repair:

Reviewer: Kathy N. –
They repaired my double oven and I am very satisfied with the results… quick and professional service…nothing to complain about. ….